reclaiming spaces, transforming lives.
We are committed to providing the highest level of organizing services! We work efficiently; never judging but ever encouraging and motivating you toward achieving your goals. Our passion is to help you achieve and maintain order so you can regain control of your space, time, and your life! You'll receive one-on-one, personalized assistance to make your home efficient, functional, and beautiful.
We're top-rated for a reason! We pride ourselves on advancing our organizing skills in this industry through education, networking, and community involvement. Our organizers are committed to providing encouragement and motivation to keep you on track. We listen to your challenges and implement efficient systems to help you maintain order long after we leave your home.
see how we serve our community
view our most recent projects
read previous client testimonials
Meet the founder of peace by piece
Meet Amanda! She started Peace by Piece Home Services because she is passionate about helping people reclaim their space and their lives through organizing and de-cluttering. It is a great joy for her to see people experience freedom from the burden of owning too much stuff!
amanda's 3 steps to organize any space
Simply clear the space of all its contents. If you are working with a very large space you can do this step in segments, working only with a given section of the room.
Decision Time!  If you don't love it or use it, toss it!  Less really is more.  Clutter creates physical and mental clutter. Create four piles in this step:
Keep. Relocate to another space
Keep. Belongs in this space
Donate
Trash
Store like-items together and put all the items that you love and use back into the space. You are finished!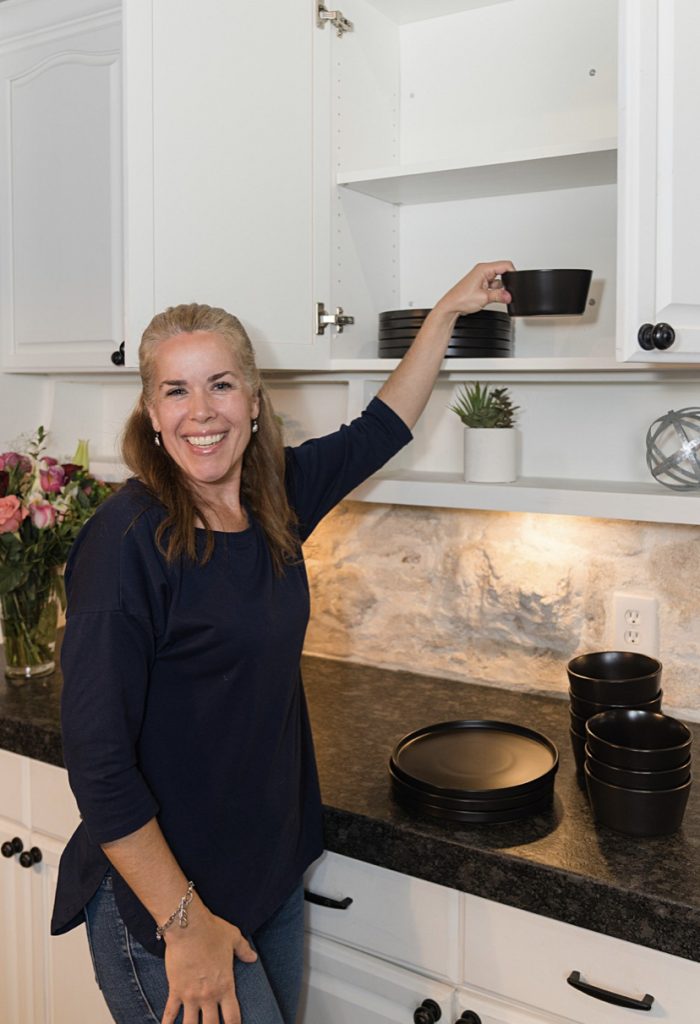 See us featured in VoyageSanAntonio
give the gift of organization!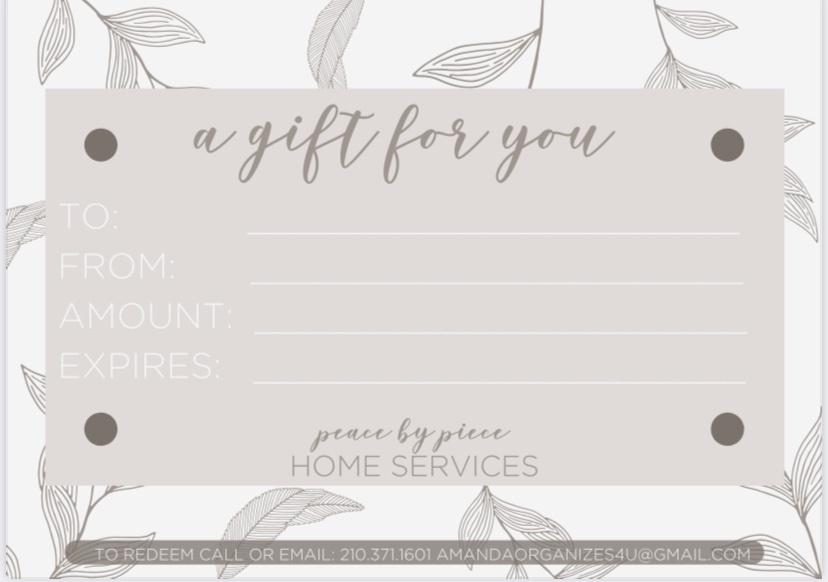 The perfect gift for any occasion! Give the gift of organization and become a part of changing someone's life!